Tripps Plus suggests a visit to Phoenix, Arizona is the capital & most significant city of the state of Arizona. The 6th largest city in the USA and is located in the Salt River Valley in Central AZ. Phoenix still has real cowboys and rugged mountains; it's a gateway to the Grand Canyon and is full of history. In contrast, Phoenix is also a sophisticated city with Jaw-dropping resorts and spas, stadiums and arenas, golf courses, and stylish & eclectic shopping centers perfectly describe this desert metropolis.
Tripps Plus members highly recommend visiting Phoenix, and whether you go on a family vacation or a couple's getaway, there is plenty for everyone to do and see.
For some Southwest history, check out the Heard Museum, with more than 32,000 cultural and fine art pieces.
There are permanent exhibits like the famous Barry Goldwater collection, as well as special exhibits year-round. The Desert Botanical Garden is a great family option; it has one of the world's finest desert plant collections and is also one of the 44 botanical gardens accredited by the American Association of Museums.
Perhaps a golf course at Gold Canyon Ranch, Dinosaur Course, located in Apache Junction, is one of the best golf courses in Arizona. While our members have stated that the best time to go golfing in this area is spring, there are many excellent summer golf deals if you can take the heat in the summertime!
Another landmark that is not to be missed is the Phoenix Zoo, which the only Zoo accredited by the association of Zoos & Aquariums in the Valley. This Zoo is home to more than 1,400 animals on 125 acres located in Papago Park. Heading over to Scottsdale for shopping and eating is an experience of a lifetime. You will find many malls, retailers, bars, and restaurants that will satisfy every taste; on a Thursday, a good choice is to go to Scottsdale Art Walk, with more than 100 galleries, casual and eclectic, is a great option to learn about featured artists.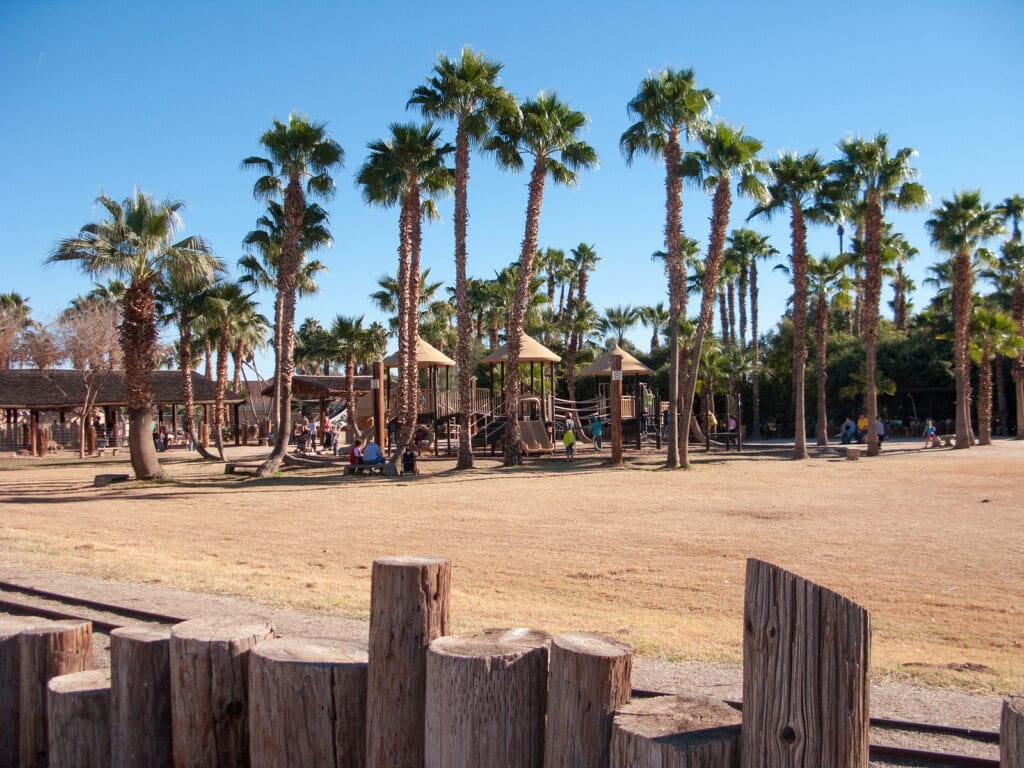 Tripps Plus has years of expertise in the tourism industry and has the knowledge and technologies needed to make the best out of your holiday. Everything from airfare bargains and vehicle rental, and of course offering luxurious condominium and deluxe hotel accommodations at the lowest prices, Tripps Plus satisfies the most demanding traveler.
Read more – Tripp Plus Las Vegas Top Travel Tips 2021